Get a Free Directory of 750+ Commercial Real Estate Lenders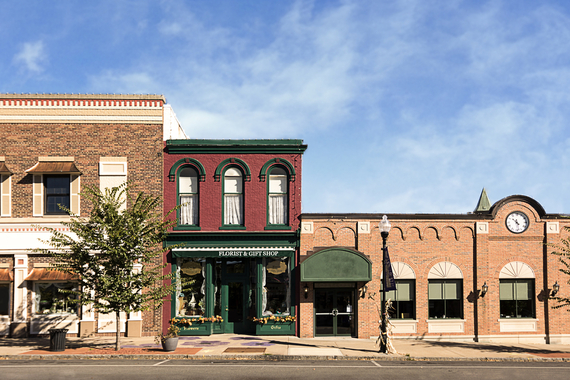 Elsewhere on C-Loans we sell The Blackburne List of 2,500 Commercial Real Estate Lenders. You can buy the complete and freshly updated Blackburne List instantly for just $79.95; but why spend money? Let's talk about how you can get one-third of this wonderful directory for free.
If you introduce us to just one commercial real estate loan officer who works at a bank, we'll let you download for free one of our three Regional Lists containing more than 750 commercial lenders.
This handy list is organized by state.
These are direct lenders. The lenders are mostly banks, but the list also contains life companies, conduits, Wall Street nonprime lenders, and hard money lenders.
You can now deal directly with these commercial lenders with no one else's hand in the pie.
Trade just one commercial banker for over 750 lenders.
You get the loan officer's name, the bank's name, the address, the phone number, the state where that bank makes commercial real estate loans, and often the email address of the loan officer.
You don't have to give us your best banker! Your fifth-best banker, lending only in the three counties surrounding the eighth largest city in Oklahoma, will do just fine.
This bank loan officer that you will tell us about must (1) work for a bank with FDIC insurance or a credit union; (2) we please do NOT want to be introduced to other commercial lenders, like hard money lenders or other non-bank commercial lenders; (3) this lender must be actively making commercial real estate loans right now; (4) we will please need his email address; and (5) he must be real. Please don't cheat; i.e., please make SURE he works for a FDIC-insured commercial bank or a credit union and that you have his correct email address.
Now guys, I am about to use some scary language; but unless you are trying to cheat me, fuhgetaboutit.
By certifying that this loan officer that you are offering in trade works for a bank, you are also agreeing to the following.
That your IQ is over 50 and you know that a commercial bank (or credit union) has a big vault with 10" thick steel walls and tens of thousands of dollars in cash inside. It is NOT some loan office with a few desks and phones. Hint: Banks are called banks. ABC Bank. XYZ Bank.
You personally are NOT a commercial loan officer working for a bank.
If you stick in your own name, or give us a loan officer working for a lender that is not a bank, you agree to pay C-Loans, Inc. the $199 retail price of this fee agreement.
In the event that legal action becomes necessary to enforce the terms of this agreement, any dispute, at law or in equity, will be resolved according to the Commercial Arbitration Rules of the American Arbitration Association. The sole and exclusive venue shall lie in Indianapolis, Indiana.
In order to discourage this small dispute from turning into a thermonuclear war, no award of attorney's fees by the arbitrator shall be permitted; however, but in the later event that the ruling of the arbitrator must be confirmed in civil court, and/or in the event that the judgement has to be domesticated in another court, the prevailing party shall be entitled to attorney's fees for post-arbitration collection efforts. Translation: Pay the award of the arbitrator or you'll simply be making some collection attorney (not me) rich at your own expense.
Geez, guys, please don't get freaked out here. I am just trying to prevent the liars and credit flakes from being able to play stupid here.
And guys, you can't use the same banker get a free commercial mortgage marketing course, a free list of 750 bankers, a free mortgage broker fee agreement, and a free Income Property Underwriting Manual. You need a new banker for each freebie. Geesch, guys, why would you cheat? You can find a banker making commercial loans in about seven minutes.